Hey Friends !!
Welcome back on my of my post. As you are aware that I am writing on my blog from last 5 months and have written some of the best articles that people really loved them. It's an awesome experience when someone appreciate your efforts. Blogging is a never-ending journey. From my experience blogging is the biggest exposure in the world. It connect you heart by heart with the bloggers all across the world. Guest Blogging Contest not only expose you more but as a write it improves your skills also so that you can become freelance write and shake the world with your impressive writing.
To widening my horizon and to expose myself to wider audience I have taken part in Guest Blogging Contest organized by Jane Sheeba at her awesome blog ProBloggingSuccess.
At her blog Jane write best blogging tips which can really help your to dominate this Arena. For appreciating bloggers and blogging around the world she has organized a Guest Blogging Contest for spreading Blogging Tips.
Here is her contest link  – Blogging Tips 101 Contest.
Here is the link of my Guest Blogging Contest Post
Money Making Blog: 4 Bullet Proof Tips To Convert Your Blog Into One
In my post I have enlightened some of the creative ways to make money from blog about which you never thought before. Once you will read the article and grasp all the information very carefully you be able to convert your blog to a money-making blog.
---
 How you can Help me to WIN this Guest Blogging Contest ?
Here is my post : Money Making Blog: 4 Bullet Proof Tips To Convert Your Blog Into One
Leave a genuine and valuable Comment ( No Spamming )
Your effort will be really helpful for me because collecting every single point will help me to do this. With your little efforts I can really win this Guest Blogging Contest.
Photo Credit : The Falle'n
Sponsors of the Blogging Tips 101 Contest:
Sponsors
Media Partners
Elite Sponsors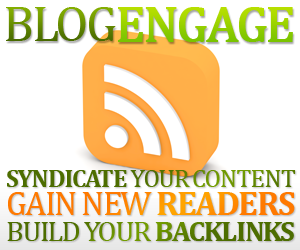 Blog Engage RSS subscription to increase reader base and backlinks.
Problogging Action Plan – Your sitemap for Successful Blogging.
Blokube – Social Blogging Community
Annabel Candy is the founder of Successful Blogging. She also owns a travel blog.
Platinum Level – $150
Make money blogging with the Bad Blogger – Internet Marketing Blog.
Professional guest blogging services by Spork Marketing
Save on printer ink cartridges with 123Inkjets Coupon Code and 4Inkjets Coupon Code.
Gold Level – $100
Silver Level – $50
Special Sponsor